INSTITUT DES CULTURES ARABES ET MÉDITERRANÉENNES
AGENDA CULTUREL – الدليل الثقافي العربي
Aidez-nous à faire circuler l'information : faites-ici la promotion de vos événements en lien avec le monde arabe.
Pour rester informés :Inscrivez-vous à notre Newsletter
Mar
6
Wed
2019
Pourquoi Gaza ? Exposition de photos de Khalil Hamra Territoires palestiniens The Associated Press/Visa pour l'Image

@ Galerie de l'Olivier
Mar 6 @ 18 h 00 – Mar 29 @ 18 h 00
Khalil Hamra met en lumière le huis clos de Gaza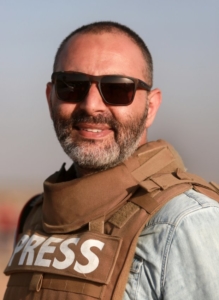 Vernissage de l'Exposition
Mercredi 6 mars à 18h en présence du photographe Khalil Hamra
L'Exposition se poursuivra jusqu'au 29 mars 2018
Photo-reporter depuis 2000, médaille d'or du prix Robert-Capa 2008 pour son travail sur le conflit à Gaza, prix Pulitzer 2013 pour la couverture de la guerre en Syrie au sein de l'équipe d'Associated Press/Visa pour l'Image, le Palestinien Khalil Hamra témoigne des souffrances des habitants de la bande de Gaza dans « Pourquoi Gaza ? »
Avec plus de deux millions d'habitants sur trois cent soixante kilomètres carrés, tentant de survivre après deux Intifada, trois guerres contre Israël et un blocus imposé depuis 2007, et la prise du pouvoir par le Hamas, la bande de Gaza est l'une des régions les plus en souffrance de la planète. Né au Koweït de parents palestiniens, Khalil Hamra est bien placé pour en témoigner. Il y vit depuis 1995 avec sa famille.
« Habiter Gaza, c'est exactement comme être retenu en prison, confie le reporter de 41 ans. Imaginez ce que c'est d'avoir ce sentiment pour vous-même et en plus de savoir que vos enfants et tous les êtres qui vous entourent n'y ont aucun futur. »
Ses reportages révèlent cette vie quotidienne placée sous le signe du manque et de la peur de perdre le peu qui reste. Ici, les membres d'une famille récupèrent ce qu'ils peuvent dans les décombres de leur maison… Là, un frère retrouve le corps de sa sœur handicapée que sa famille et lui ont dû abandonner en fuyant une attaque israélienne… Ailleurs, le corps d'un bébé de 34 mois repose dans un congélateur faute de place à la morgue de l'hôpital…
« En dépit des souffrances, les habitants de Gaza ont une incroyable volonté de vivre et ne baissent jamais les bras, commente le photographe d'Associated Press/Visa pour l'Image. Ils font preuve d'une résilience exceptionnelle. »
Ses images le prouvent : dans le froid et la pluie, les enfants d'un bidonville jouent dans des carcasses de voitures ; les petites filles se font belles pour célébrer le premier jour de l'Aïd-El-Fitr ; les amoureux se marient et font la fête ; les écolières manifestent contre la baisse des financements internationaux qui les menace de déscolarisation…
En mai 2018, l'inauguration de la nouvelle ambassade des États-Unis à Jérusalem a attisé l'amertume, ouvrant des semaines d'affrontements sous les pluies de grenades lacrymogènes israéliennes, prolongeant les attentes interminables aux check-points… « J'ai pour Gaza une passion sans limites, et la passion de raconter son histoire, explique Khalil Hamra. Chaque fois que j'essaie de m'en éloigner, une force irrésistible m'y ramène, me poussant à prendre la photo manquante, une image plein cadre de Gaza. »
Armelle Canitrot dans The World NEWS 
Vernissage de l'Exposition
Mercredi 6 mars à 18h en présence du photographe Khalil Hamra
L'Exposition se poursuivra jusqu'au 29 mars 2018
Khalil Hamra,
Bachelor of Arts (B.A.),
Journalism
SUMMARY:
A Pulitzer prize winning photojournalist based in the Gaza Strip until 2010. In 2009, was recognized by the Overseas Press Club of America with its Robert Capa Gold Medal for my series covering the war in Gaza. Received several awards for the coverage of the Egyptian revolution since Jan, 25th 2011 until May 2014. In 2013, I was one of a group of photographers won the Pulitzer (breaking news) for work in war in Syria. Worked in other places as well as , Saudi Arabia , Sudan and Jordan . Judging in 2015 Dubai Press club photo award contest . Judging in 2017 HIPA photography Award . Making several photo exhibitions including ( why Gaza ) exhibit, as part of the Visa festival in Perpignan France 2018. Dedicated to my job and always looking for a better and challenging opportunity.
CURRENT POSITION June 2014 – up to date : Staff Photojournalist , Associated Press ( AP) Gaza Strip
PREVIOUS EXPERIENCES Dec 2010 – May 2014 : Middle East Photojournalist , Associated Press (AP), Based in Cairo, Egypt. Feb. 2004- December 2010: Staff photographer, Gaza Strip, Palestinian Authority, AP June 2002- Jan. 2004: Free-lance Photographer, Gaza Strip, Palestinian Authority. For Associated Press, NY times & Washington post. HONORS & AWARDS • 2015 SPJ Sigma Delta Chi Award . • 2015 National Headliner Awards Spot News Photography (Third Place) . • 2015 National Headliner Awards Photo essay/story (second place) . • 2015 CHIPP Silver prize‹ war photos ‹ wounded in Gaza . • 2014 Atlanta Photojournalism Awards General News – Honorable Mention . • 2014 Days Japan Photo Award • 2013 Pulitzer prize (breaking news) • 2013- Qatar National Human Rights committee (NHRC) photography Award • 2013- Atlanta photography Award. • 2012- PGB award 2nd prize, Spot news.
• 2010- The Headliner photojournalism award 3rd prize . 2010- Dubai Press Club (DPC) ME photographer of the year • 2010- POYi award 3rd prize of the photo story • 2010- Atlanta photography award 1st prize of spot news • 2010- Days Japan award 2nd prize • 2010- The Associated Press Managing Editors (APME) • 2010 -Clarion Award. • 2009- Overseas Press Club of America's "Robert Capa Gold Medal" for a series of photographs entitled "War in Gaza", becoming the first Associated Press photographer to win the award in more than thirty years, since Eddie Adams took the prize in 1977. The Overseas Press Club praised his images as "close up, powerful and direct and taken at considerable risk due to the nature of the conflict which had combatants mingling amongst the civilian population". • 2007 -The Associated Press Managing Editors (APME) • 2004- Editors & publishers photography Award. • 2003 – The Associated Press Managing Editors Association (APME)
1. Experience
Photojournalism • 2014 – 2015 : cover the Israeli Palestinian conflict including the Israeli 51 days War on Gaza Strip A jury member for the DPC, Arab Journalism Award in Dubai.
• 2012- 2013 : Cover the war in Syria, 3 occasions , different locations • 2011 – 2014 : Photographer for Associated Press, covering Egyptian revolution and the middle east . • 2010 – 2009 : Covering the Israeli Palestinian conflict in the Gaza Strip. • 2007 : The Hajj season in Saudi Arabia • 2007 : photographs the internal fight between Palestinian factions in Gaza Strip • 2004 Featured as War Photo Limited in Dubrovnik, Croatia • 2004, Featured in a group exhibition of AP Photojournalists in the annual international Visa Pour L'image festival in Perpignan, France • 2002- 2005: A free lance Photographer forCovering the Second uprising (Intifada) in Gaza Strip,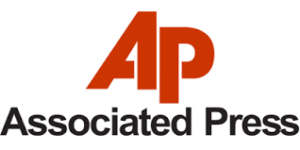 Mar
27
Wed
2019
L'APOLLON DE GAZA

@ Cinéma Les Scalas
Mar 27 @ 20 h 00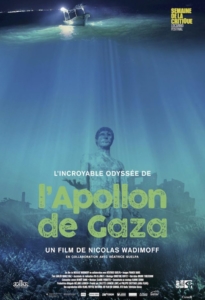 En 2013, une statue d'Apollon datant de l'Antiquité est trouvée au large de Gaza avant de disparaître dans d'étranges conditions. Œuvre de faussaires ou bénédiction des dieux pour un peuple palestinien en mal d'espoir ? Bientôt, la rumeur s'emballe alors qu'en coulisse différents acteurs locaux et internationaux s'agitent, mus par un souci de préservation ou par une logique purement mercantile. Tourné à Gaza et à Jérusalem, L'Apollon de Gaza se déploie comme un film-enquête axé sur ce trésor national qui fait rêver.
Passionnante réflexion sur le temps et la fragilité des civilisations, mais aussi méditation poétique et philosophique, le film nous immerge dans la réalité méconnue d'un territoire qui paie encore le prix du conflit israélo-palestinien, mais où la vie, insoumise, subsiste envers et contre tout. Apportant un peu de lumière et de beauté dans le ciel de Gaza, la statue pourrait redonner une part de dignité à tout un peuple, tout en réveillant par son histoire exaltante une fierté nationale trop souvent bafouée.
Avec 
Jean-Baptiste Humbert, Walid Al-Aqqad, Jawdat Abu Ghurab, Nafez Abed, Jawdat Khoudary, Heyam Al-Bitar, Sofiane Salman, Gil Chaya, Fadel Al-Otol, Tania Cohen-Uzzielli, Jean-Michel de Tarragon, Archevêque Alexios, Marc-André Haldimann, Mohammed knalla, Sami Abu Salem, Sami Ajrami.
Narration: Bruno Todeschini
Crédits
Réalisation: Nicolas Wadimoff
Scénario: Nicolas Wadimoff et Béatrice Guelpa (en collaboration)
Production: Colette Loumède (ONF), Philippe Coeytaux (Akka Films)
Co-production: Irène Challand & Gaspard Lamunière (RTS), Sven Welti & Gregory Catella (SRG SSR)
Direction de la photographie: Frank Rabel
Montage: Christine Hoffet
Consultante au montage: Karine Sudan
Prise de son:  Carlos Ibanez Diaz
Musique: Claude Fradette
Sound Design: Benoît Dame
Mixage: Serge Boivin
Festival
34. Santa Barbara International Film festival, 2019
42. Göteborg International Film Festival, 2019
54. Solothurner Filmtage, 2019
FIPADOC, Biarritz, Festival International de Documentaires audiovisuels, 2019
40. Cairo International Film Festival, 2018
21. RIDM Rencontres internationales du documentaire Montréal, 2018
61. DOK Leipzig, 2018
33. Festival International du Film Francophone de Namur, 2018
71. Locarno Film Festival, 2018, Sélection officielle – Semaine de la critique
Apr
1
Mon
2019
Exposition exceptionnelle de l'artiste MAYSOON BAKIR

@ ICAM-L'Olivier
Apr 1 @ 18 h 00 – Apr 5 @ 18 h 00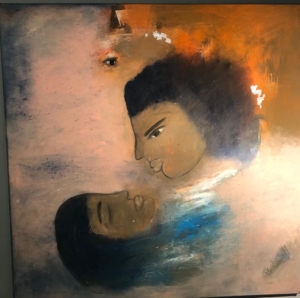 المرأة في الفن التشكيلي بين الواقع و التجريد
معرض الفنانة  ميسون باكير
La femme dans l'art entre abstraction et réalité
Exposition exceptionnelle de l'artiste
MAYSOON BAKIR
Vernissage le 1 avril à 18h
en présence de l'artiste jusqu'au 5 avril inclus
accompagnement au Oud/Luth
dans la Galerie de l'ICAM-L'Olivier
5 rue de Fribourg  1201 Genève www.icamge.ch
+41 (0) 22 731 84 40
"Painting is considered as one of the most beautiful languages. Painter works show the visual expression of the cultural Palestinian concept of SUMUD".
These words were written by the Palestinian exile Maysoon Bakir, who was born in Jordan in 1965. Her parents were expelled from their homeland, the city of Haifa during the Palestinian Nakba in 1948 among hundreds of thousands of Palestinians. At the age of five her family among thousands of other Palestinian families were forced to leave Jordan. The child Maysoon, at her early age was eyewitness of the second tragedy of her family who went to Iraq.
Maysoon grew up in Baghdad, where she finished her school and her education at the college of arts of the University at Baghdad. Additionally, she completed a first degree in English literature. The dramatic experience of Maysoon can be seen in her paintings. Until today, Maysoon dreams of returning to her beloved country Palestine. In Maysoon's paintings, she expresses her emotions, fears, suffering which are shared by all Palestinians. Most Palestinians were uprooted from their homeland to become refugees living in miserable conditions in refugee camps located in the West Bank, Gaza, Lebanon, Jordan, Syria and many other countries.
Maysoon is very interested in the folklore and the history of the Palestinian cause. In her paintings, she is keen to embody everything that has to do with Palestine, the Palestinian culture, folklore and traditions. In general, Maysoon's individual style is concerned with her cultural tradition and her work depicts the life of peasants and the traditional Palestinian way of life. She shows in her painting a combination between realism and abstraction. She attempts to find a dialectical relationship between realism and abstraction through paintings in which her respect for all the revolutionary artists during of the 20th century is put on display.
he simplifies her subjects with plain lines, creating both harmony and balance. She is extremely influenced by Ismail Shamout, the master of Palestinian arts as well as by Suleiman Mansour, Samia Halabi and and Jumana El Husseini. Among the European artists, her work is influenced by Pablo Picasso, Georg Braque and Paul Cezanne. Maysoon set up her first solo exhibition at her house in Amman 1991. She has participated in many exhibitions with other artists. The benefit one of her exhibitions was purposed for charity in the interest of deaf and mental impaired. She has had solo exhibitions in Amman during the years 1993, 1994 and 1995. Her first painting activities were on wood, glass and silk using different kinds of colours and materials. In 1998 she travelled to Vienna, the civilized green city of love, beauty, arts and museums. In Vienna, the new place of exile of Maysoon, she attends a school for art where she will be able to develop her career as a painter.
In 2011, Maysoon made a solo exhibition at her house under the theme "the beauty of nature". Her exhibition was a sample which reflects her love and appreciation for Vienna, the city where many famous artists started their career, like Friedrich von Amerling, Rudolf von Alt, Franz Alt, Oz Almog, Joseph Matthaus Aigner and many others. In October 2012, she set up her solo exhibition at Marriott Hotel in Vienna. In November 2012 she set up a solo exhibition at the United Nations. In May 2013, during the 65th commemoration of theNakba, Maysoon set up a solo exhibition at the SPO Cultural Center in the second Viennese district. The exhibition was attended by Austrian artists, politicians and Palestinians. In October 2013 Maysoon's art was shown in an exhibition at the Vienna City Hall, where she was the only Palestinian-Arab artist displaying her work among many European artists. The Ayyam Gallery in London held an exhibition of Maysoon's paintings in June 2013.
ميسون باكير
الجنسية : فلسطينية
الاقامة : النمسا – فيينا
فنانة تشكيلية تعيش في فينا
شاركت في معارض كثيرة في فيينا وفي أوروبا أهمها معرضها في مقر الامم المتحدة في فيينا قبل عامين وفي روما وبريطانيا2012.باريس2014
عرضت لوحاتها في مؤتمر حق العودة وفي ايار من العام 2015 كان لها عرض في متحف محمود درويش في رام الله وفي دار الثقافة : وفي سبتمبر 2015 كان لها عرض في لاهاي وفي أكتوبر 2016 عرضت لوحاتها في فينا في مكان تاريخي اسمه : ALBERT SCHWEIZERT HOUSE وكان للسفراء العرب والاجانب .وفي آذار 2016 شاركت مع جامعة الدول العربية في الايام الثقافية العربية والذي أقيم
في هنكاريا في المتحف الهنكاري وفي أيار 2016 عرضت لوحاتها في وارسو. وفي كندا تم اختيار لوحاتها مع المشاهير من الفنانيين الفلسطينين أمثال اسماعيل شموط وناجي العلي وغسان كنفاني وغيرهم لفن المقاومة في رزنامة ٢٠١٦ .وفي يوم 8/12/2016 افتتح وزير الثقافة الفلسطيني معرضها في متحف من المتاحف المهمة في موسكو ضمن مشاركتها في الاسبوع الثقافي الفلسطيني هناك.وكان حضور
جميل من الروسيين والسياسيين والمهتمين بالفن
وفي ايلول 2017 كان لها معرض في الولايات المتحدة الامريكية وكان معرض مهم جدا حضره كبار السياسيين والفنانيين ورجال الاعمل هناك. وفي٢٠/٧/٢٠١٨ تم افتتاح عملها بالديكور الداخلي والفن التشكيلي في واحد من
الاماكن المهمة للتجميل بانواع في بيروت.وفي ١٥ /٩ ٢٠١٨ عرضت لوحاتها في القاهرة ضمن مؤتمر مجلس التعاون العربي الدولي في فندق الماريوت .