When:
1 July 2017 @ 10 h 30 – 2 July 2017 @ 17 h 00
2017-07-01T10:30:00+02:00
2017-07-02T17:00:00+02:00
Where:
ICAM - L'Olivier
Rue de Fribourg 5
1201 Genève
Switzerland

Contact:
ICAM - L'OLIVIER
022 731 84 40
Saturday 1th and Sunday 2th of July
Adel Salameh – Arab Music Workshop / Atelier de musique arabe
(FRENCH – ENGLISH – ARABIC SPEAKING)
In this seminar we will study Arab music, mainly by practicing traditional pieces and songs from
 the Palestine, Syria, Lebanon and Iraq region, as well as focus on the modal theory of the Maqam, by deepening into the structure and the phrasings of each musical mode.
We will practice Taqasims (modal improvisations on the Maqam system) and explore ways of modulating our melodies in order to connect them to ones of different Maqam modes.

All musicians and not only oudists are welcomed to the seminar.
Everything studied will be approached on each instrument.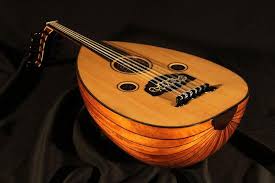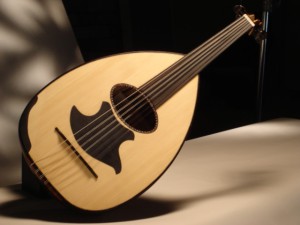 The seminar will last two days and take place in ICAM – L'Olivier in Genèva
 on Saturday 1th and Sunday 2th of july, at 10.30 am to 17.30 pm, with a one hour break at 13.00-14.00.
 The price for the seminar is 200 Swiss Francs. Feel free to ask for any more info.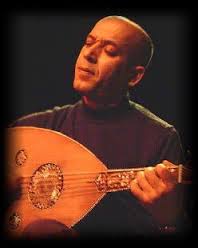 Adel Salameh
Palestinian oud player and composer, Adel Salameh was born in Nablus, Palestine, in 1966. He started performing as a soloist while still living in the Arab World, but immigrated to Europe in 1990. He quickly established a reputation as one of the finest performers of the oud. He has performed in more than thirty countries including Japan, Australia, Singapore, Hong Kong, South Africa, and numerous countries in North Africa and Europe.
When performing as a soloist or with musicians from a variety of musical backgrounds, Adel believes that music is an excellent tool to build bridges between various cultures. In an effort to tackle these cultural barriers, he has worked with Turkish, Spanish, Indian, French, English, Israeli and jazz musicians.
Adel has worked with Womad/Real World for six years and performed at the most prestigious concert halls in Europe. These include Royal Festival Hall, Barbican Centre in London, Concertgebouw, Royal Tropical Institue, Paradiso in Amsterdam, Theatre d' Single (Antwerpen) Belguim, Institute of the Arab World in Paris, The Opera House and the Auditorium in Lyon. He has also performed at many festivals throughout the World. He has been described as the ambassador of Arab music in the West.
http://www.icamge.ch/wp-content/uploads/2014/12/Oud_1.jpg
1296
1728
ICAM
http://www.icamge.ch/wp-content/uploads/2014/07/olivier-icam-short-300x145.png
ICAM
2017-05-02 16:31:06
2017-06-19 14:51:02
Adel Salameh - Arab Music Workshop - Atelier de OUD