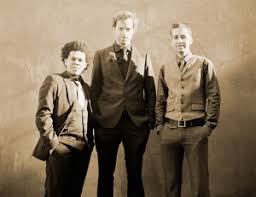 When:
7 September 2018 @ 19 h 30
2018-09-07T19:30:00+02:00
2018-09-07T19:45:00+02:00
Where:
ICAM-L'Olivier
Rue de Fribourg 5
1201 Genève
Suisse

Cost:
20.- / 15.- Etudiants
Contact:
ICAM-L'Olivier
022 73184 40
Notre musique est un unique mélange de musique arabe traditionnelle, jazz et rythme cubain,

une fusion multi-culturelle ambitieuse qui touche une large audience.

Son trio est composé du bassiste danois, Rasmus Møldrup et du percussionniste cubain, Yohan Ramon.

Bilal Irshed is a Palestinian and has played a string instrument called the oud since he was 13 years old. He is a graduate of the Academy of Music and Dance in Jerusalem and has, amongst other things, worked with the Arabic Music Orchestra of Nazareth.

In 2006, he worked as a music teacher and artistic director at the Dhow Country Music Academy in Tanzania. He is also the founder of Bilal's Trio and The Fifth String ensemble, both of which play new interpretations of classical Arabic music.

Bilal's Trio consists of Bilal Irshed on oud, Rasmus Møldrup on double bass and Yohan Ramon on percussion. The trio is a tribute to the sound of the oud, whose warm and meditative sound serves to capture the history and the beauty of the Orient. However, by combining this sound with a Cuban percussion and the double bass from the Scandinavian jazz tradition, the oud has been placed in a very interesting and contemporary context. The trio plays both modern original and traditional music from the Middle East and gives an absorbing portrayal of contemporary music styles played within traditional oriental music. In 2011, the trio released their first album 'Compositions' and they are currently recording their second album, which will be released in the autumn.

Bilal Irshed is a Palestinian composer and oud vitous living in Denmark where he is widely recognised as one of the finest interpreters of classical Middle Eastern music. Bilal has been very active on the Danish music scene and many will recognise him from, amongst others, the Middle East Peace Orchestra. Bilal is currently mentoring the project 'Grænseløs' with Jazz Denmark and he acts as the band leader for 'Bilal Irshed and Global Tunes.
http://www.icamge.ch/wp-content/uploads/2018/07/irshed.jpg
197
256
ICAM
http://www.icamge.ch/wp-content/uploads/2014/07/olivier-icam-short-300x145.png
ICAM
2018-07-19 09:42:32
2018-09-04 21:08:38
Concert : Bilal Irshed Trio featuring Eloi Calame