When:
19 May 2018 @ 16 h 00 – 15 June 2018 @ 17 h 00
2018-05-19T16:00:00+02:00
2018-06-15T17:00:00+02:00
Where:
ICAM - L'Olivier
Rue de Fribourg 5
1201 Genève
Suisse

Contact:
ICAM-L'Olivier
0227318440
Haider WADY
Né à Bagdad en 1976.
Membre de l'Association Irakienne des Artistes Plasticiens, il vit et travaille à Lyon en France depuis 2008.
Entre 2003 et 2008 il a vécu et travaillé à Damas en Syrie.
De la sculpture sur bronze en passant par l'art graphique et les nouvelles techniques, il a participé à plusieurs expositions collectives ainsi que des expositions personnelles, de Bagdad à Paris en passant par Damas, Marrakech, Madrid et Vienne.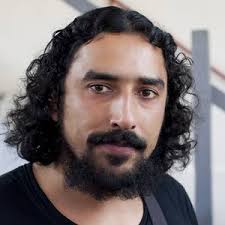 A self-taught artist, Haider Wady began his career as a painter, exhibiting his work in Bagdad, Amman and Paris. He then delved into sculpturing where he found his true expressive creativity and has already held over 10 solo exhibitions. While still being a sculptor at heart, he recently started a new path in graphic and new media art.
Between 2003 and 2008, Haider lived in Damascus, Syria, where he held 4 sculpture exhibitions, after which he moved to Lyon, France.
In December 2016 he opened his own atelier-showroom in the artistic hub of Lyon, where he exhibits a collection of his new graphic works and sculptures, as well as other local and international artists.
http://www.icamge.ch/wp-content/uploads/2014/07/olivier-icam-short-300x145.png
0
0
Alain
http://www.icamge.ch/wp-content/uploads/2014/07/olivier-icam-short-300x145.png
Alain
2018-05-11 12:47:30
2018-06-05 14:52:09
Exposition des œuvres de Haider WADY